Gaemse
poacher picture
you are bidding on a unique reprint on a 200g hand made paper
It really looks like the original
the size of the hand made reprint paper is 42 x 30 cm.
the second picture shows the picture framed.
if you would like to have the picture framed, i also offer it separate in a really precious gold plated frame.
the frame has a suspension arrangement, the width of the frame is 2 cm
the price of the frame will be (incl. frame under glas) 29,80 EUR.
this picture is framed a real eye catcher !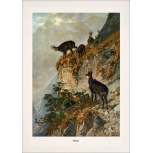 EUR 54,79
incl. 20 % VAT excl. shipping costs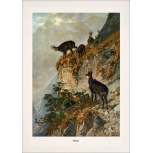 EUR 25,00
incl. 20 % VAT excl. shipping costs
Customers also purchased